Welcome to
Harry's Habana Hut
At Harry's Habana Hut, we believe that life is too short to settle for subpar cigars and mediocre customer service. That's why we offer only the finest premium cigars, carefully sourced from the best tobacco growers in the world. We always help you find the perfect cigar for any occasion. Whether you're a seasoned aficionado or a novice looking to explore the world of cigars, Harry's Habana Hut is the place to be. So come on in and let us help you make the most of every moment with a truly exceptional cigar experience.
Cigar Shop
Winner of the "Best Cigar Shop in Queens, NY" in the "Best of the Boro," Harry's Habana Hut, serves as the best cigar shop in Bayside boasting cigars to please every palate. Centrally and conveniently located in the heart of Bayside's thriving and lively social scene, Harry's Habana Hut sits nestled among Bayside's frequented restaurants, bars, cafes and shops, and a stones throw from the LIRR and major roadways.
A seasoned smoker with years of experience, Harry, the owner, is well-versed with recommending a cigar to your liking or as a gift. He is the mastermind for creating and setting the tone for a comfortable and leisurely experience in his home away from home. Flanked with beautifully handcrafted wood wainscoting, comfy club chairs, gilded tin ceiling, and select wall decor, the hut or "HHH" lounge which the owner refers to, invites you to a custom-built floor to ceiling glass humidor with a wide and extensive variety of cigars, including limited and specialty cigars.
Don't want to carry around your cigars? Harry offers your own private humidor for a annual fee. You will also find many cigar necessities from lighters to cutters and more. The hut offers two areas to sit back, light up, mingle and watch a game on any of its HD flat screens. Private party room space available and complimentary wifi is provided.
"Life is too short to smoke bad cigars."
"Happiness? A good cigar, a good meal, a good cigar and a good woman – or a bad woman; it depends on how much happiness you can handle."
"Maybe it's like becoming one with the cigar. You lose yourself in it; everything fades away: your worries, your problems, your thoughts. They fade into the smoke and the cigar, and you are at peace."
Accessories
We carry some of the finest accessories to complement any cigar enthusiast's tastes and preferences.
We offer lighters by well-known S.T. Dupont, Xikar, Lotus, Vertigo, and Jetline. You will note that we have a nice selection of Xikar cutters. Come browse our inventory of humidors. We've done our best to make your visit to Harry's Habana Hut comfortable and convenient. We've aimed to have everything you might be looking for in stock and available for immediate purchase. That's why we keep Boveda Humidity Packs, ashtrays, and hats on hand as well as butane fuel.
Handmade Unique Bronze Accessories by 2 Saints Paris
What Our Happy Customers Are Saying
Reviews
If you are looking for a fine cigar experience in Bayside Queens area it is time to stop in and check everything out. From a first class humidor, open lounge smoking area along with private members only area and friendly service this location has all that you're looking for.
Harry is the best!!!! Thank you for a fabulous event and birthday party…. we packed the house. Excellent selection in the humidor. If you are in NYC and smoke cigars… you have to stop here!
The go to for your premium cigar needs. Everything from inexpensive to high end. Amazing house blends as well. A must go to when in NYC & Queens.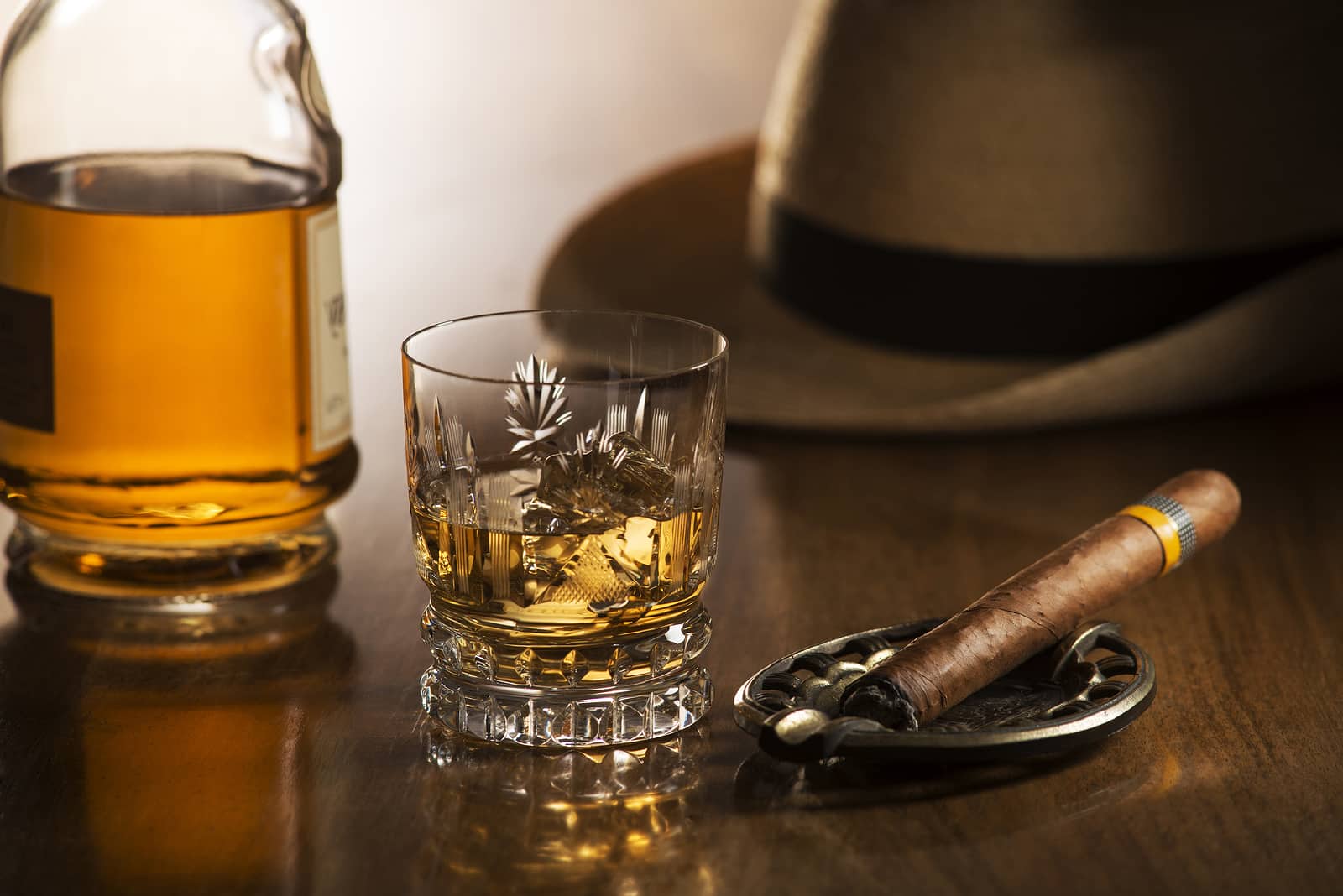 Perfect for keeping your cigars properly humidified year-round and your bottles of liquor stored!
Annual Fee:
Large lockers: $400/year
Small lockers: $350/year
All locker members will be charged the $600 minimum yearly spending amount for the year and will be issued a "HHH" Gift Card for the amount of $600 to be spent at Harry's Habana Hut.
Contact Us
Don't hesitate to get in touch with us
We would love to hear from you!